Former WWE Diva Stacy Keibler is on the cover of the November 2008 issue of Maxim Magazine.
The article inside is about her Hollywood plans.
So far Stacy has appeared on "George Lopez", "What About Brian", The Comebacks, "October Road" and "Samurai Girl".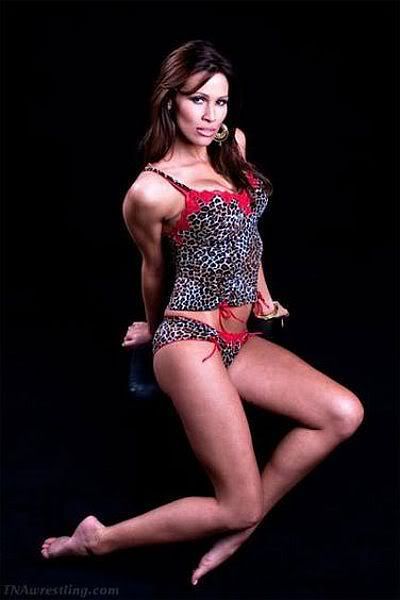 Evidently the Karen Angle / Kurt Angle divorce wasn't an...okay....it wasn't an " angle".
Karen is now formally leaving TNA.
She'll still be involved in wrestling though as she is now taking bookings for independent appearances and conventions.
You know, it seems more and more I'm writing about "Former" Divas and "Former" Knockouts.....
TNA in particular seems to be losing more and more of their female talent.
Gail Kim, Shelly Martinez and now Karen Angle.