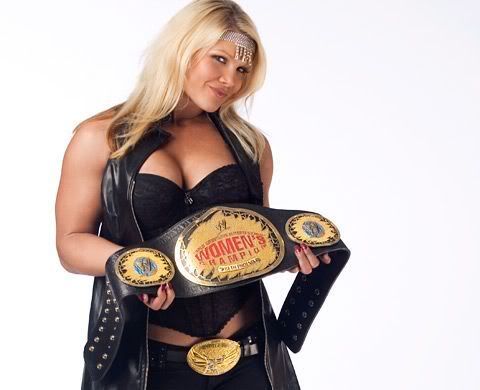 In a fairly solid match last night at WWE No Mercy, Beth Phoenix retained her WWE Women's Wrestling Championship title.
Candice wasn't injured, which was good, but I hope that this match clears the way for a Micki James / Beth Phoenix feud which I think would be way more sellable.
BTW, just a guess, but I give Candice maybe another year with the WWE.