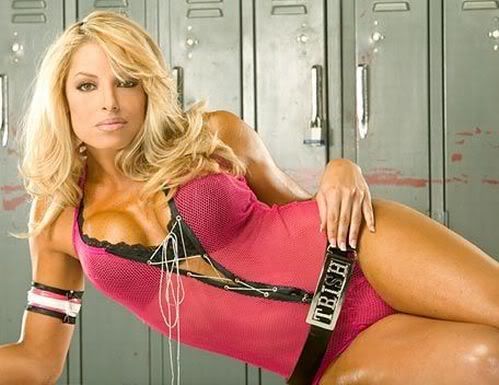 WrestleZone reported today that....
" Trish Stratus was the second most searched person on the Yahoo search engine yesterday, thanks to the hype of her new travel show in Canada."
http://www.wrestlezone.com/article.php?articleid=222360430
I always wonder about that when I see it.
I check Yahoo search everyday and I didn't even see her name listed.
WWE was in the top twenty, but I didn't see Trish listed.
Maybe I just didn't see it, because I am seeing a lot of PR regarding her new travel show.
The Winnipeg Sun had a big article.....
For years as a professional wrestler, Canadian Trish Stratus traveled the world. But that doesn't necessarily mean she saw the world.
"People would ask me what it was like to go to a certain place, and I'd say, 'Well, I know about the Hilton and the arena,' " Stratus said. "And no offence, but arenas are all kind of the same.
"I always struggled with the question, 'What's your favourite place to perform in?' So I'd have to say, 'Well, my favourite time was when I wrestled here,' but it was mostly because of the match, not necessarily the place."
But now, through her new TV series Stratusphere, for a change Stratus gets to travel the world and actually see the world, too.
Stratusphere debuts Monday across Canada on the Travel & Escape network.
http://winnipegsun.com/Entertainment/Television/2008/08/29/6603816-sun.html